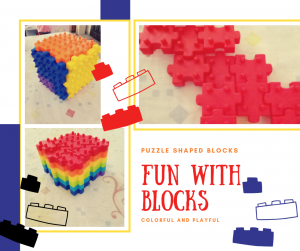 Blocks are one of the classic toys for kids, and it makes children busy very constructively. Their colourful appearance made them more attractive and indulging, and even spur them on to learn more about them.
Every child likes every kind of block to play with, whether it's plain wooden, plastic LEGO Duplo blocks, LEGO, or even waffle-shaped blocks.
Last few days ago, I came across jigsaw puzzle shaped blocks. They were made from plastics and had vibrant colors. I began wondering, how are my kids going to build out of it something? But they did, so I thought to share it with you all.
These puzzle shape or Waffle shaped blocks are available on Pop Up Learning's Dukaan. as well.
https://popuplearning.pk/shop/building-blocks-lego-style-2/
At first, my 3-year-old picked them up; his favorite color is red, so he picked up a red piece and started interacting with its parts. By joining its bits and pieces, he was quite busy constructing his favorite animals.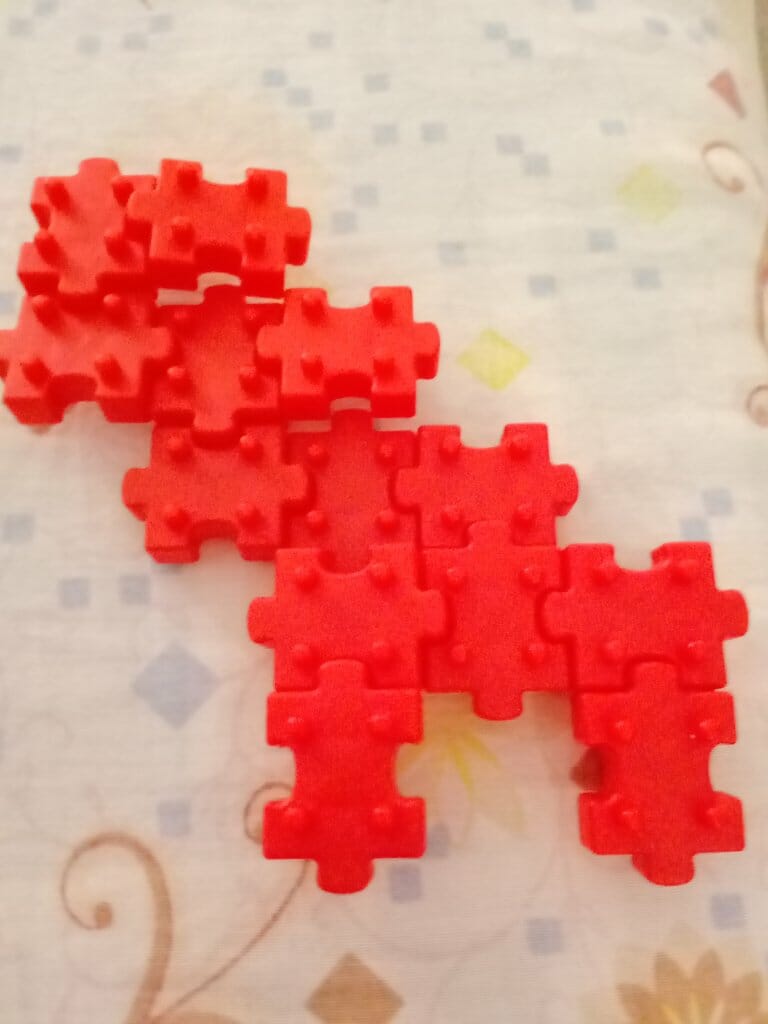 Later, my 7-year-old constructed a cube out of it by inter-connecting its parts. She made 5 bases and joined them together very carefully, forming this: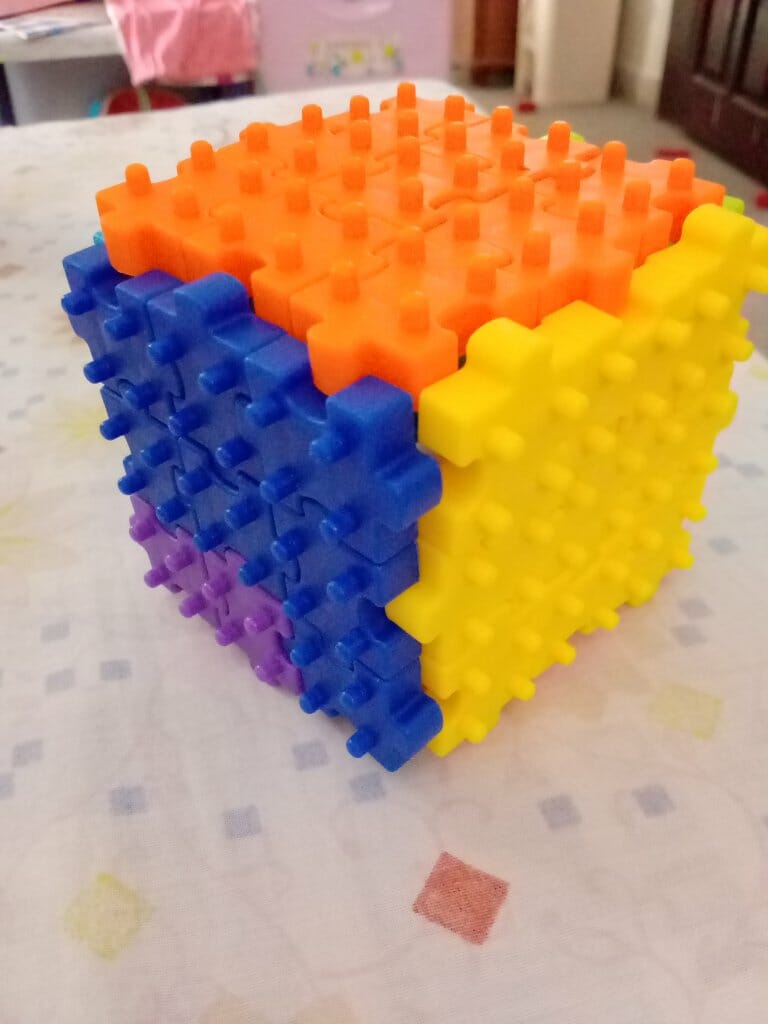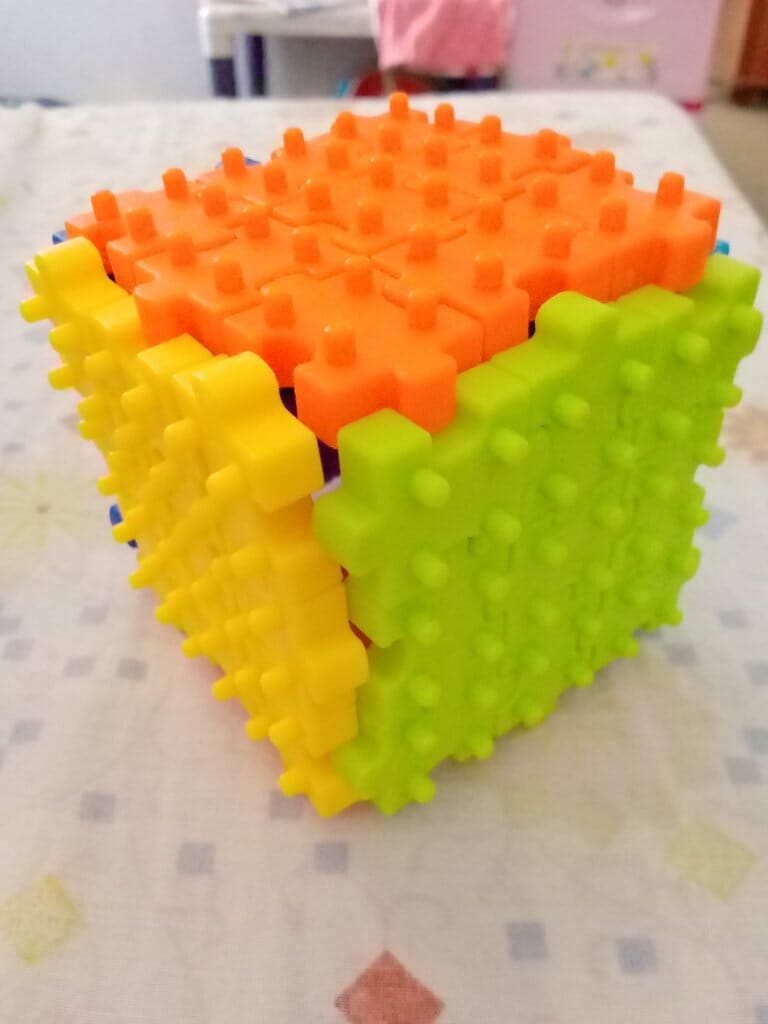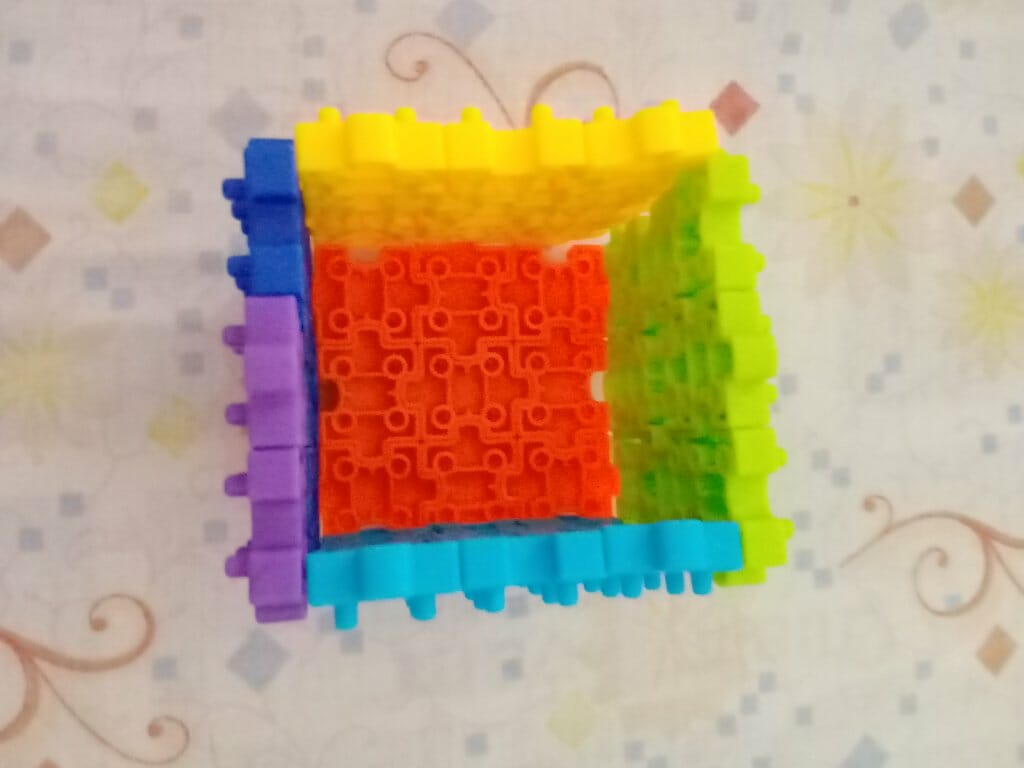 We tried building more sorts of 3-D shapes, and this is our first attempt at a prism shape: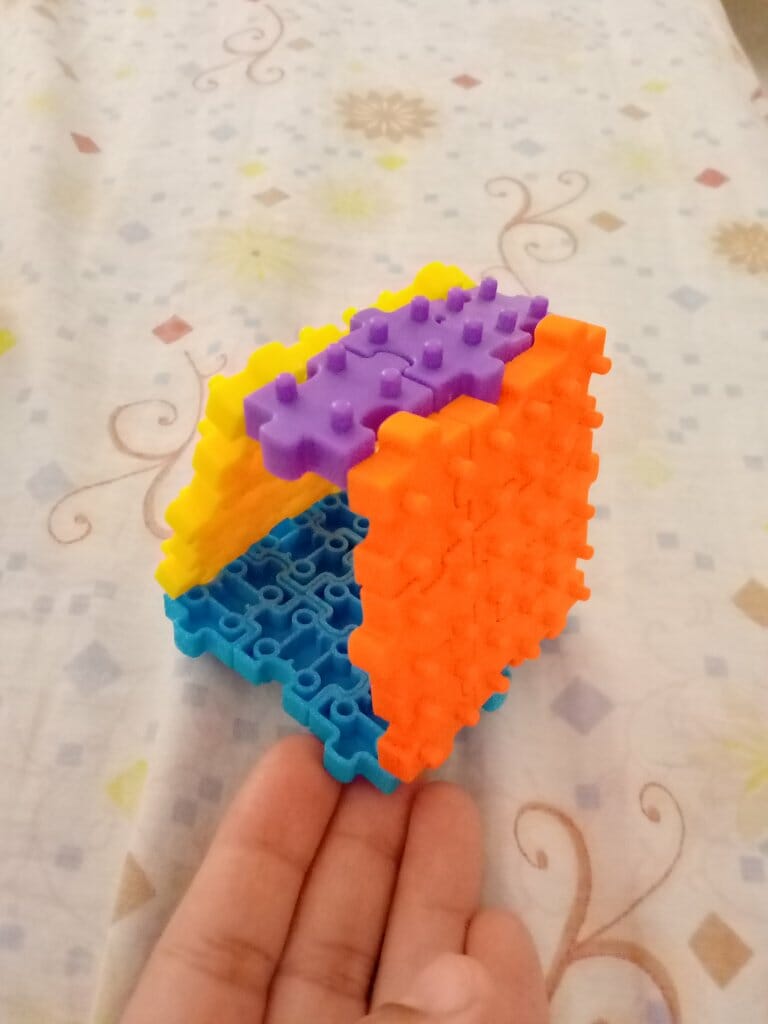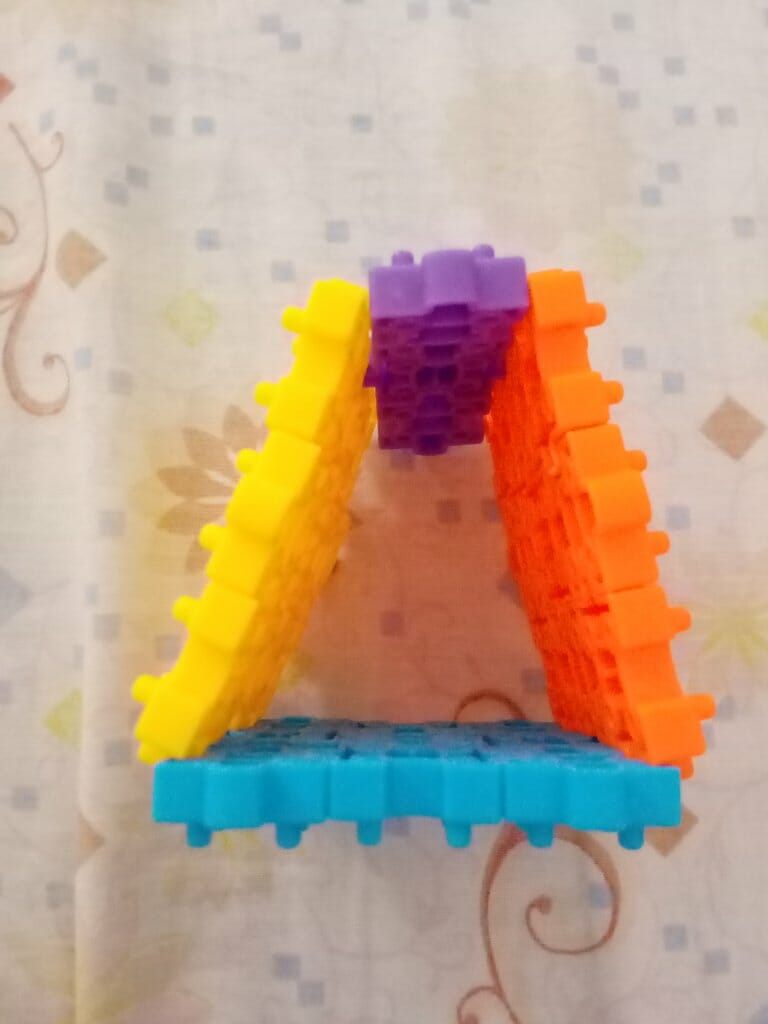 The blocks have the interlocking ability between the joints, which helps them to bend and and make curves too!
We also made a rainbow block, something which looks like this: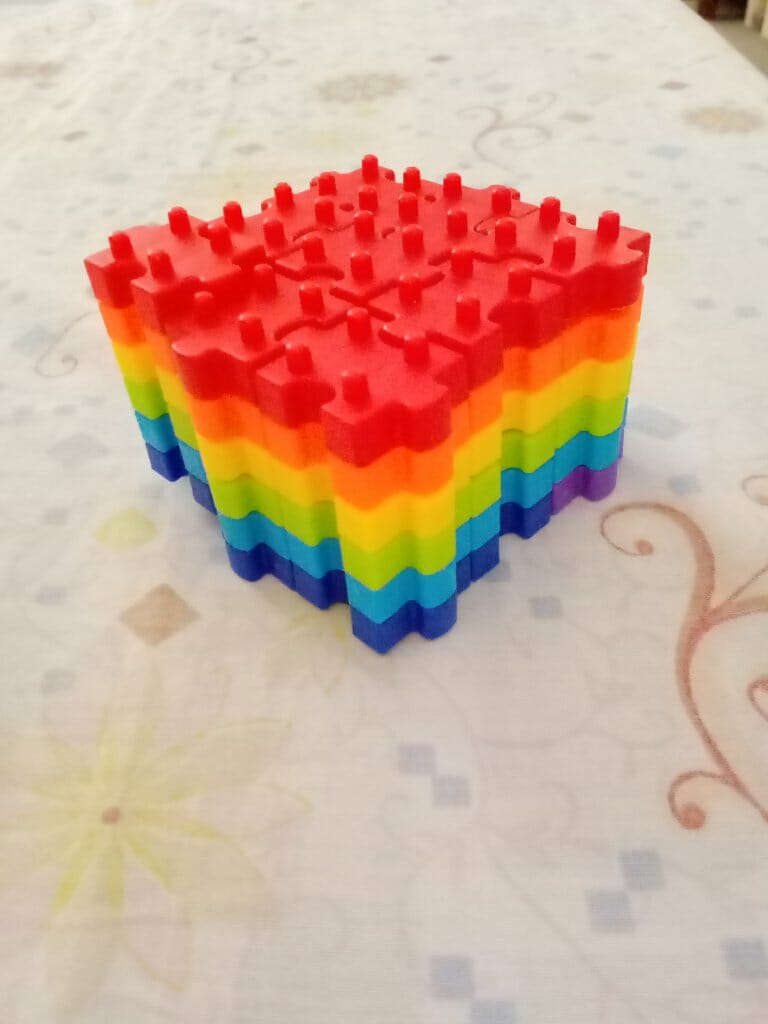 After that i got involved with them too and we altogether constructs some "letters" out of it!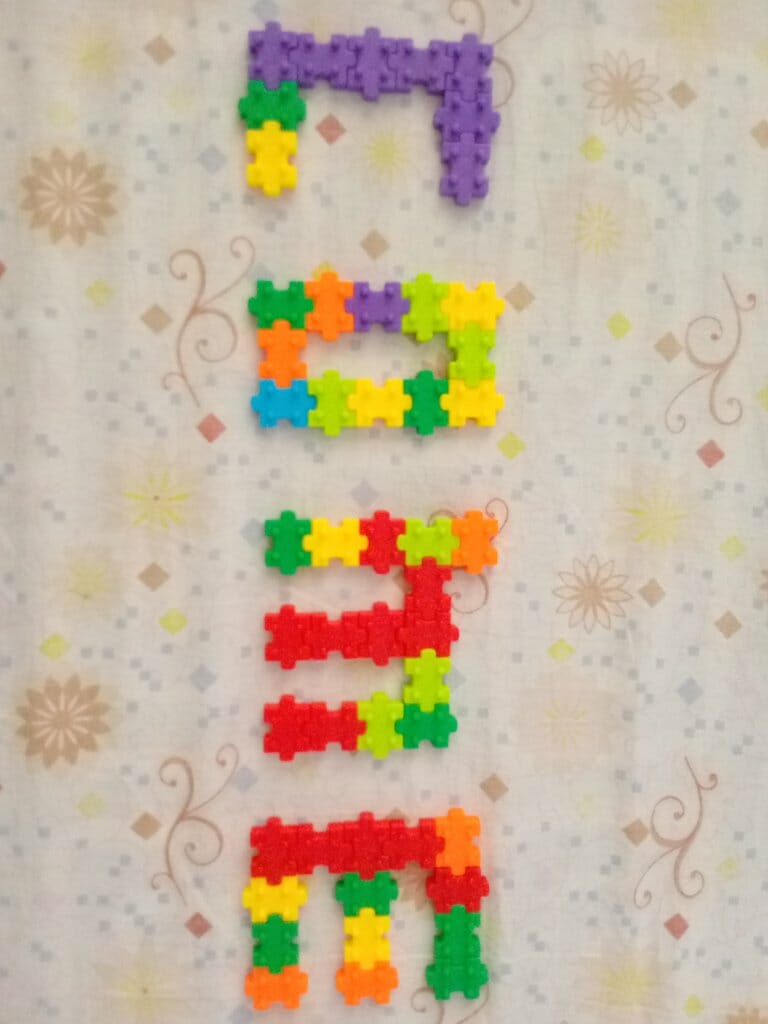 Later on, i played building number towers with my little one, again with his favorite color.
On the overall, my kids enjoyed these blocks very much indeed. I hope you have as much fun as we did!
You can try out many options with it, the limit is the sky. On most demand by my toddler her sisters made him a "Bobot" (Robot)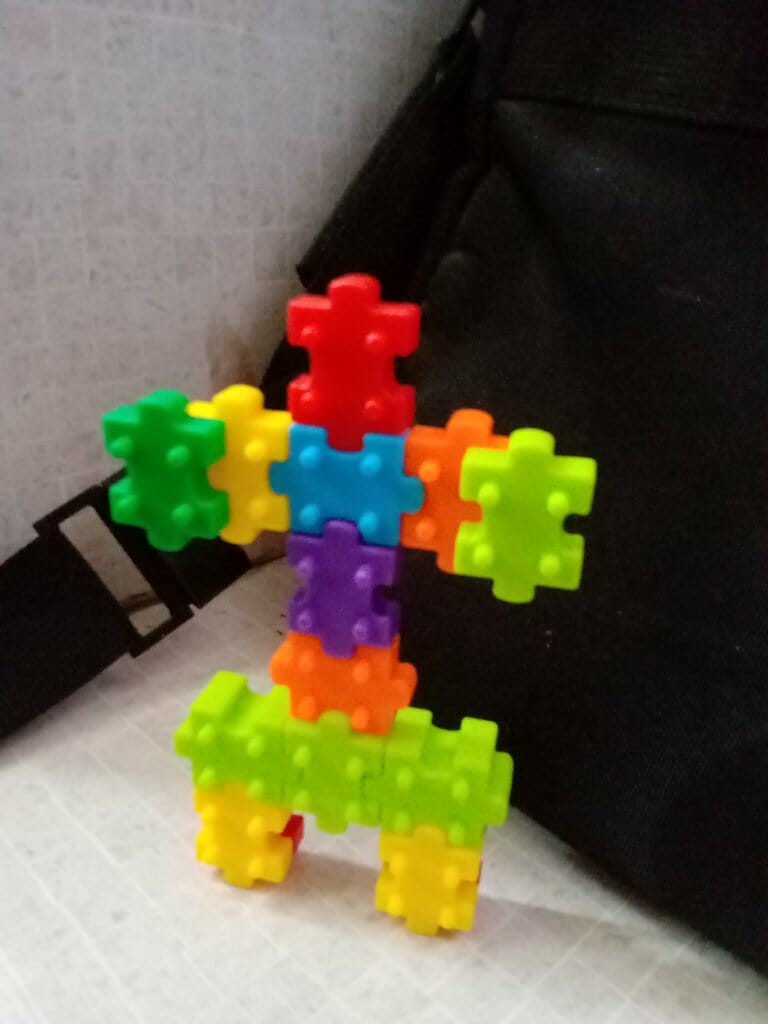 Enjoy playing these Puzzle blocks with your kids, they will boost their creativity and help in their cognitive skills.