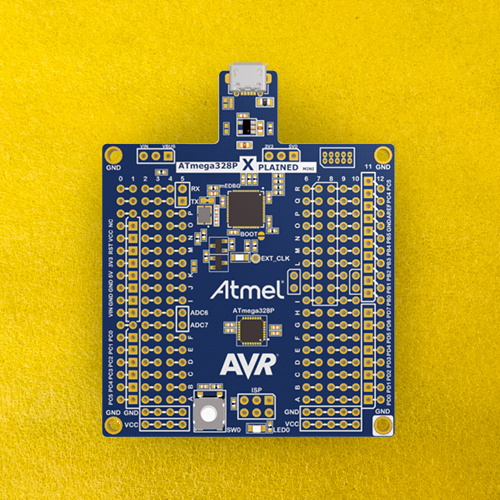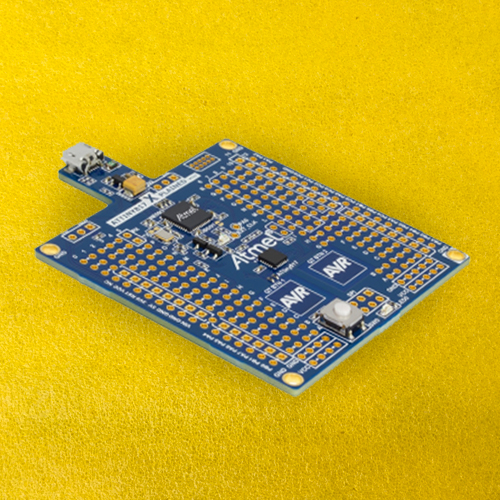 Atmel Xplained Mini Evaluation Kit with USB Cable
The ATmega328P Xplained Mini evaluation kit is a hardware platform for evaluating the ATmega328P microcontroller.
The evaluation kit comes with a fully integrated debugger that provides seamless integration with Atmel Studio. The kit provides access to the features of the ATmega328P enabling easy integration of the device in a custom design.