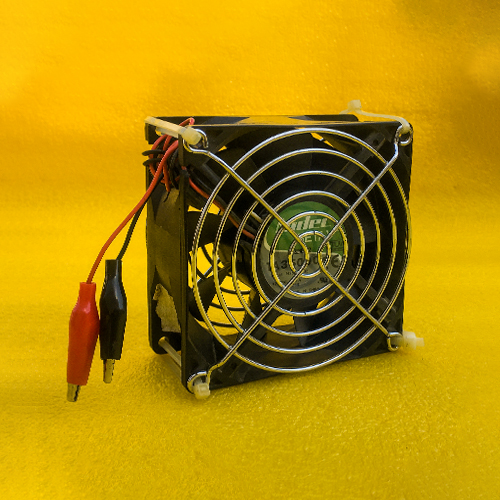 DC Fan 12V with Grill
This is an DC Fan which works at 12V DC and perfect for using as a solder fume extractor or for exhaust in a closed project to get the heat out or for those hot summer days when you just need extra air when working on projects. This fan can also be used in a solar powered home, but remember the fan takes up a lot of current and might drain the batteries quickly.
This DC Fan is included in our SOLAR KIT as well, which has a complete set of items to make a solar powered lights and fans for your home, school, class or office, check it out at Ejaad Box Solar Kit.